Final Service Pastor J. Stuart Taylor spoke fondly of Billie as he coordinated final services on the afternoon of January 24, 2009. A violin and orchestra selection, French composer Jules Massenet's Meditation from the opera "Thais" was one of her favorite classical selections.  Mark prepared a simplified version of the piece for the remembrance service at St. Mark's Presbyterian in Tucson, performed  on a 5-string Zeta Jazz violin.
Last October, Mark and Cele gathered at Billie's spacious southwestern-appointed apartment so that Mark could audition melodies from the American songbook and other lyrical pop tunes.  I don't think it's an understatement to say that Billie enjoyed this immensely, calling forth lyrics and performers — many of which she was able to recall and sing.
Ross prepared the eulogy which follows.
On behalf of my family, I'd like to thank you for joining us today. Our mother  would have been warmed, and would have expected, the outpouring of affection on display today. I'm Ross, the youngest of six. My family has given me the honor of remembering our mother, grandmother, and mother-in-law.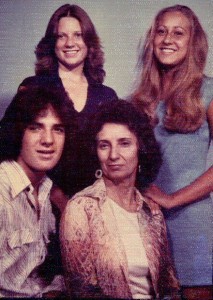 As the youngest, I was convinced that I was special. While acknowledging the benefit of experiences gained from raising five other children, I was still sure that my relationship was better, and much closer than that of my brother or sisters. As I grew older, I learned that my relationship was special, but so, too, were those built with each family member, friend, co-worker, and acquaintance.
Our family is here to celebrate, remember, and mourn the loss of our mother. I'm here to bear witness to her special ability to connect with my brother, my four sisters, her granddaughter, five grandsons, daughter-in-laws, son-in-laws, nieces, nephews, her sister, brother, and friends.
My brother, the elder bookend, shared academic, literary, social and political interests with mother. Both overachievers. Both shared a surprisingly varied taste in music, from Deep Purple to Dvorak. I, too, shared something with my brother. I shared his name! For the first ten years of my life, I thought my name was Mark Ross. I must confess that I took particular pleasure in listening to the litany of names that Mom would rattle off when addressing one of her grandsons before arriving at the correct name: Mark, Ross, Blake, Preston, Loren, Cole, Seth.
My sisters, and part-time mothers, shared Mom's keen fashion sense and flair for the dramatic. I'm reminded of the stunning raincoats, fashioned from dime-store shower curtains that drew so many accolades at schools. And of the ahead-of-their-time sweater/pullovers crafted from brightly-colored bath towels. I call them part-time mothers because each of them, in different ways, assumed some responsibility (or burden) for caring for me. My four sisters share Mom's devotion to family, an unfailing sense of pragmatism, and her well-rehearsed sense of humor.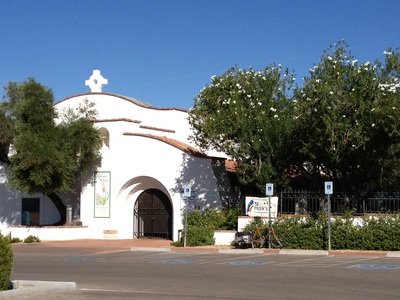 As for myself, my sisters like to remind me of the 3-year old boy that drove his tricycle down city streets with a pocketful of Monopoly money in hopes of buying a truck he'd spied at a nearby store. I undoubtedly share a need for independence and determination from Mom. The fact that the tricycle wasn't equipped with a seat may be indicative of some deeply-rooted issue, but I've simply chalked that up to a sharing of Mom's sense of adventure.
Mom's ability to forge special relationships continued with the next half-dozen in line. Blake, Preston, Loren, Rachel, Cole and Seth shared profoundly deep relationships with their grandmother. They also shared (or suffered?) from flashcards, puffed wheat, Spanish, early-morning classical music – and that name-finding exercise. Their grandmother loved their diversity and took great pride in their accomplishments and interests.
While her death was stunningly-premature, I take solace in knowing that parts of her, the genetic, the spiritual, and the learned behaviors, are alive and well in each member of our family.
Thank you again for joining us in remembering her.
Mark and grandson Blake performed a duet of Schubert's Ave Maria to close the ceremony.